our story
More than a decade of experience in fine chocolate
Master Chocolatiers Susana and Isabel Garcia Nevett, with more than a decade of experience in fine chocolate, have created a unique space in Miami to showcase their sweet creations.
In their Chocolate Boutique, the sisters offer self-indulgent surprises and sophisticated gifts. All of their confections are crafted by hand using European techniques and 100% fine Venezuelan chocolate, celebrating their heritage.
Miami-inspired flavors take center stage, thanks to the use of distinctive local ingredients and collaborations with local producers. Thanks to hard-work and vision, Garcia Nevett has positioned itself as the Most Awarded Chocolatier in the city.
the sisters
Susana
Architect and maitre chocolatier at Garcia Nevett. Born in Caracas, Venezuela and interested in cooking from an early age, she studied at Le Cordon Bleu culinary academy in Paris, France, before returning home to Venezuela to pursue a career in architecture. Her wish to recreate the sweet flavors of her childhood, led back to the kitchen and the creation of her own recipe for crunchy honeycomb caramel, which she then dipped in her favorite dark chocolate. This became her very first bonbon. Aware of the importance of good technique when working with chocolate, she returned to Paris to study at the renowned L´Ecole Professionnelle Lenôtre under Chef Thierry Atlan, MOF.
Her background in architecture, plus a keen eye for detail, has helped her in creating modern and original concepts to sell her chocolates. In 2009, along with sister Isabel, she created Latitud 10 Chocolateria Artesanal. The name and concept made references both to the tropical nature of cacao beans and their location in Caracas, Venezuela. An unexpected move to Miami, Florida, with her family one year later led her to create a new concept, Cacao Art. Susana has continued her chocolate education at Ecole Chocolat and the Chocolate Academy in Chicago.
After the success of Cacao Art came the big decision of opening a storefront to reach even more people. The name Garcia Nevett Chocolatier de Miami was the result of some careful thought on the brand and the desire to convey how proud the sisters are of all their chocolates and their new candy store in Miami. 
Isabel
Journalist and chocolatier at Garcia Nevett. Born in Caracas, Venezuela. After graduating from school, Isabel left Venezuela for England, where she spent the next five years studying Political Science at the University of Kent and the London School of Economics. Living on her own encouraged her love of cooking and the culinary scene in London opened her palate to many different types of cuisine. Upon her return to Caracas, Isabel worked as a journalist for El Universal, a national newspaper. She returned to England for further studies, but back in Venezuela decided to join Susana in her chocolate endeavours. Together, they created Latitud 10 Chocolateria Artesanal. After Susana left for Miami, she kept the company going on her own while also writing a food column for El Nacional newspaper and working as editor for an online restaurant guide in Caracas. She also participated in a Chocolate Fomation course with Chef Andre Rosset, MOF. Arriving in Miami herself in April 2012, she joined Susana at Cacao Art and now, of course, at the new store Garcia Nevett Chocolatier de Miami. Isabel has also trained at Chocolate Academy in Chicago and Ecole Chocolat. 
Isabel uses her skills as journalist and food writer to create the stories and concepts for Garcia Nevett, including the newsletter and social media management.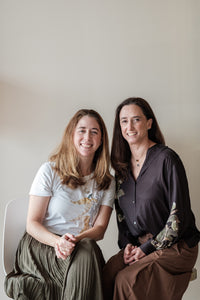 Mission and Vision
Your fine chocolate store in Miami
To strive to celebrate Venezuelan and Latin American cacao and fine chocolate infusing them with the flavors of South Florida. We want to expand the reach of our company to be able to bring our award-winning chocolates and confections to a larger audience and to help them appreciate the quality of fine chocolate. 
To become the chocolate brand associated with Miami both in and out of the city. We want to reflect Miami glamor and tropical attitude in our product offering, creating for our customers a sense of oasis and exclusivity.
To provide our customers with a warm and friendly experience, enhancing their enjoyment of our chocolate products and making it easy for them to work with us on their gifts and projects. 
To create for our employees a safe and comfortable environment, where they feel at ease and look forward to growing with the company.